KAZUYA restaurant vouchers are the great gift for any occasion.

Your voucher can be redeemed for food and beverage, or other at KAZUYA restaurant.
Vouchers expire 12 months after date of issue.



$50 vouchers
5 course voucher $160
7 course voucher $190
Premium 7 course voucher $210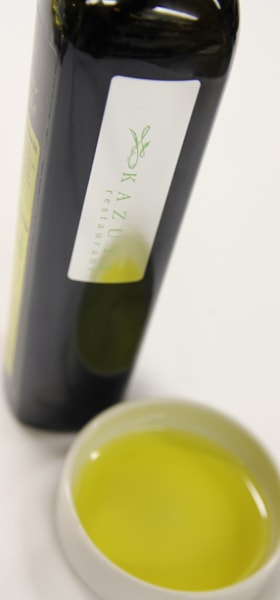 Olive Oil
- $25 / 250ml
KAZUYA's original blend olive oil is available NOW.
A great gift for your friends, family, or even for yourself.
Please call us in advance, to pick up from the restaurant anytime.

Premium Créme Caramel
- from $7.5 / each
KAZUYA proudly makes Premium Créme Caramel using free range eggs and carefully selected ingredients.
Choose your flavour from the following options:
* Organic vanilla with caramel sauce
* Sesame with rich cream sauce
* Chocolate with cocoa sauce
* Green tea "Matcha" with white chocolate sauce
* Latte with espresso sauce
* Mango Panna cotta with coconut sauce
Please note that the minimum order for Créme Caramel is 6, and comes in one flavour for that batch.